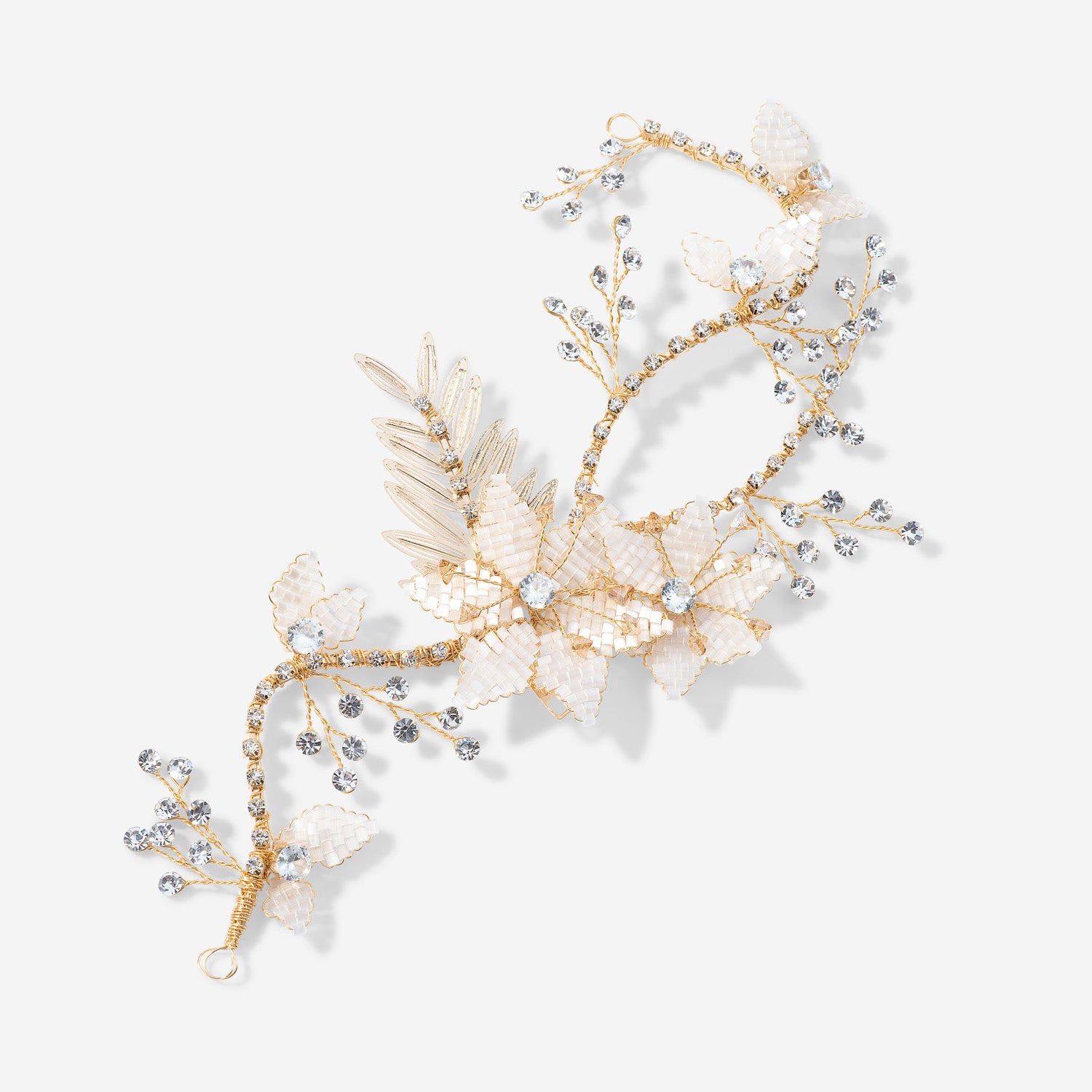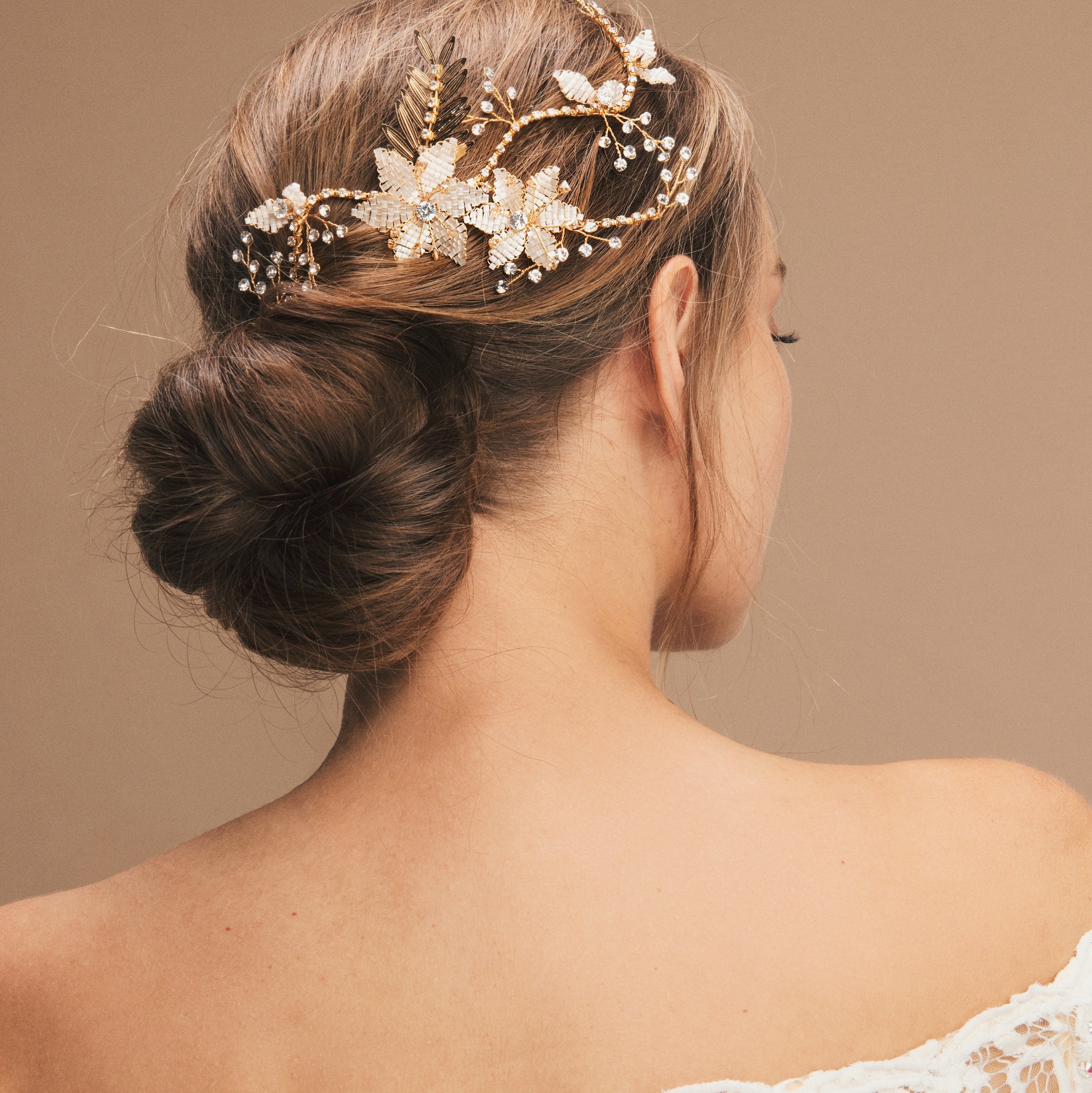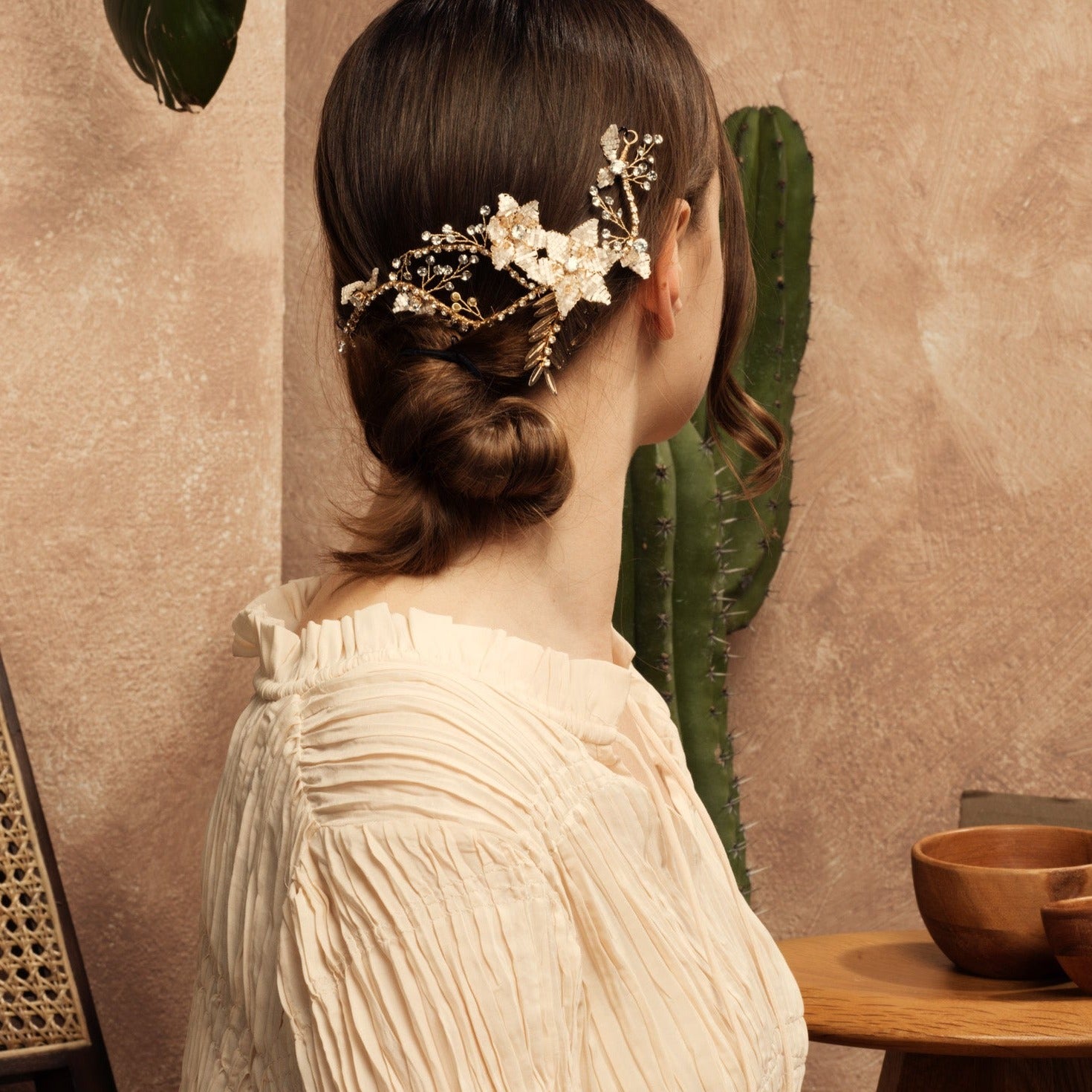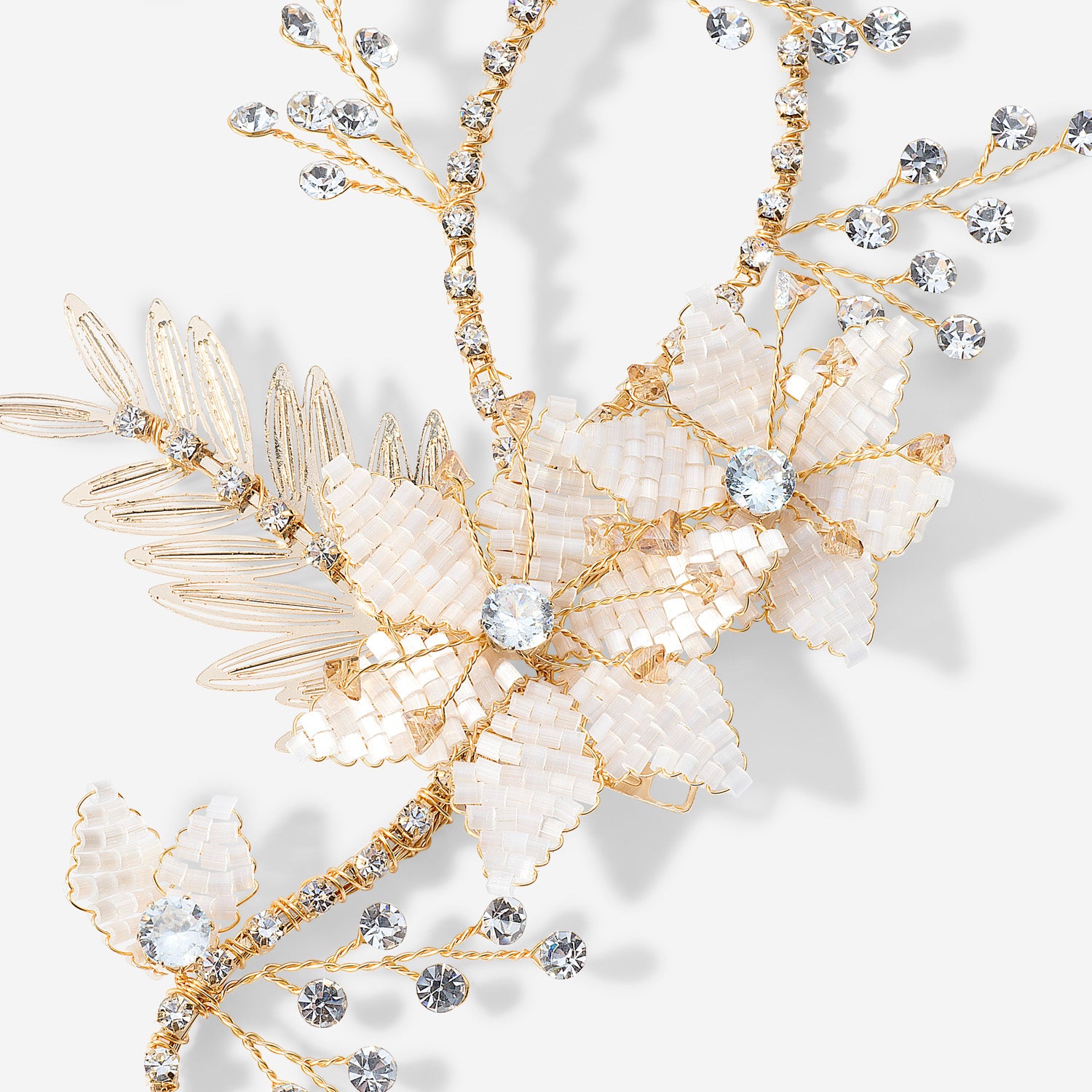 Philomena Clematis Blossoms Hair Vine
The Philomena Clematis Blossoms Hair Vine embellishes the spirit of a love of nature & sensation, embraced in a sheer Gatsby flair. Artfully interlaced with sparkles along the vine, the handcrafted piece remarkably accentuates the pair of Clematis flowers, blooming inside out and complementing flawlessly with your tresses or classy chignon. Clustered stones with radiant golden leaves grace your ultimate impeccable look on your exceptional occasion.  
Adorned it on top of your head or the back of hair or any position at the choice of the bride.
- Loops at each end for pinning
- Approx. 25cm long in length
- Handcrafted
- Brush-gold finish
Philomena Clematis Blossoms Hair Vine
FAQ
Are the pieces made of solid gold?
No. All our jewelleries are quality gold-plated using 14ct or 18ct gold.
Do you ship worldwide?
At the moment we ship only within the U.K.
How'll you pack my jewellery?
Each jewellery will be wrapped by premium microsuede pouch which is great for protection and storage and all jewelleries will then be packed in one large gift box, instead of individually boxed to protect our rainforests. Add extra gift box if you require your jewellery to be individually wrapped.
Do you do gift wrapping?
Yes. Add extra Gift Box (£2.9) before checkout and we'll pack each pair of your jewellery individually in our gift box.
Can I have special request on pearls and gemstones?
Yes. Please write us at order@pijouletta.com with your order number and we'll do our best to accomodate.
Are your jewelleries nickel-free?
Yes. We all have sensitive ears. All our jewelleries are tested and are nickel-free.
Shipping
Shipping
Standard delivery takes 3-5 working days [£4.95]. Express delivery available which takes 2-3 working days [£10].
Processing time
Leave us 24-48 hours to process your order and receive a tracking. Orders placed on Friday after 12:00 noon will be processed in the next working day.
Get in touch
Write us at hello@pijouletta.com for any questions you may have! We're here to help :)