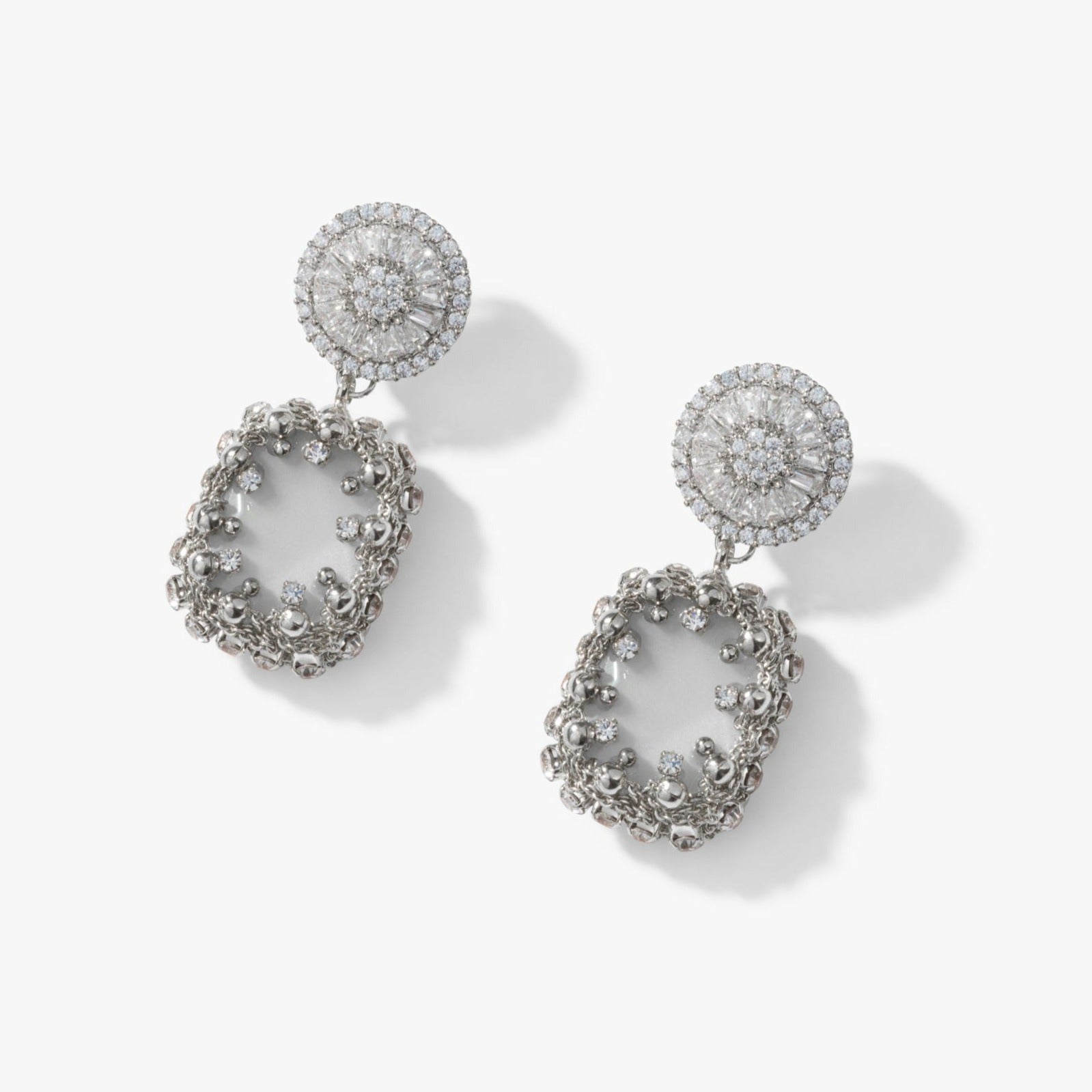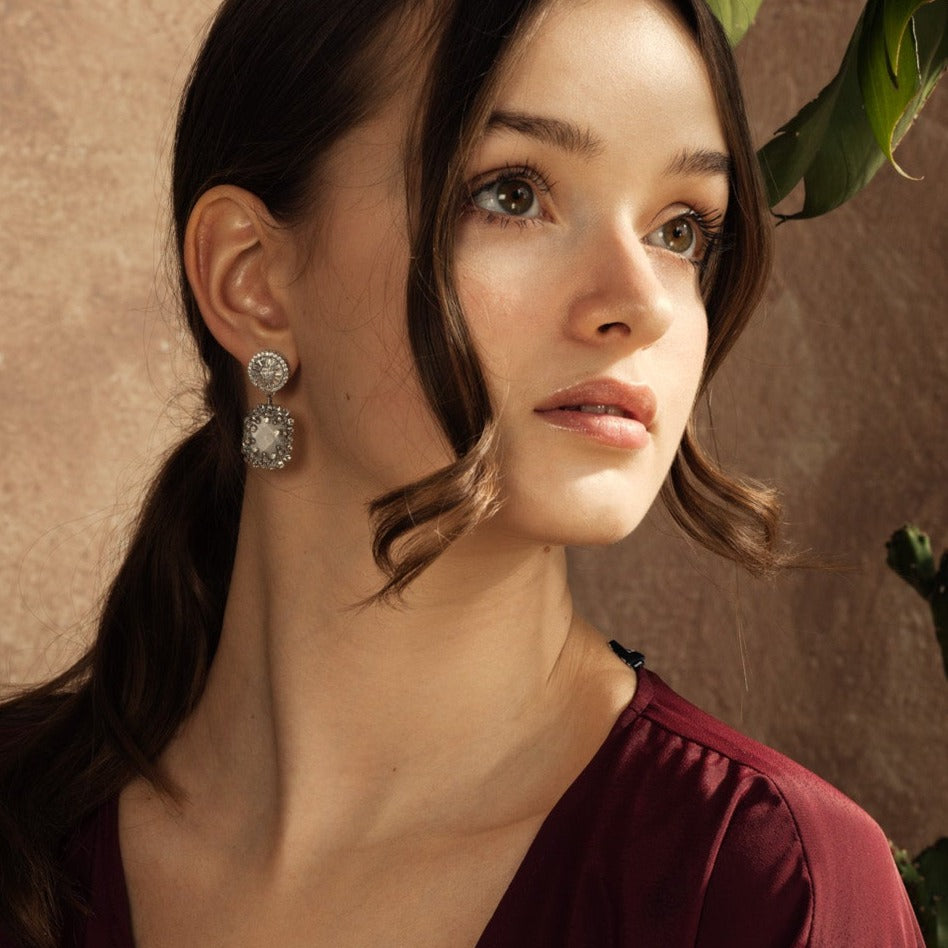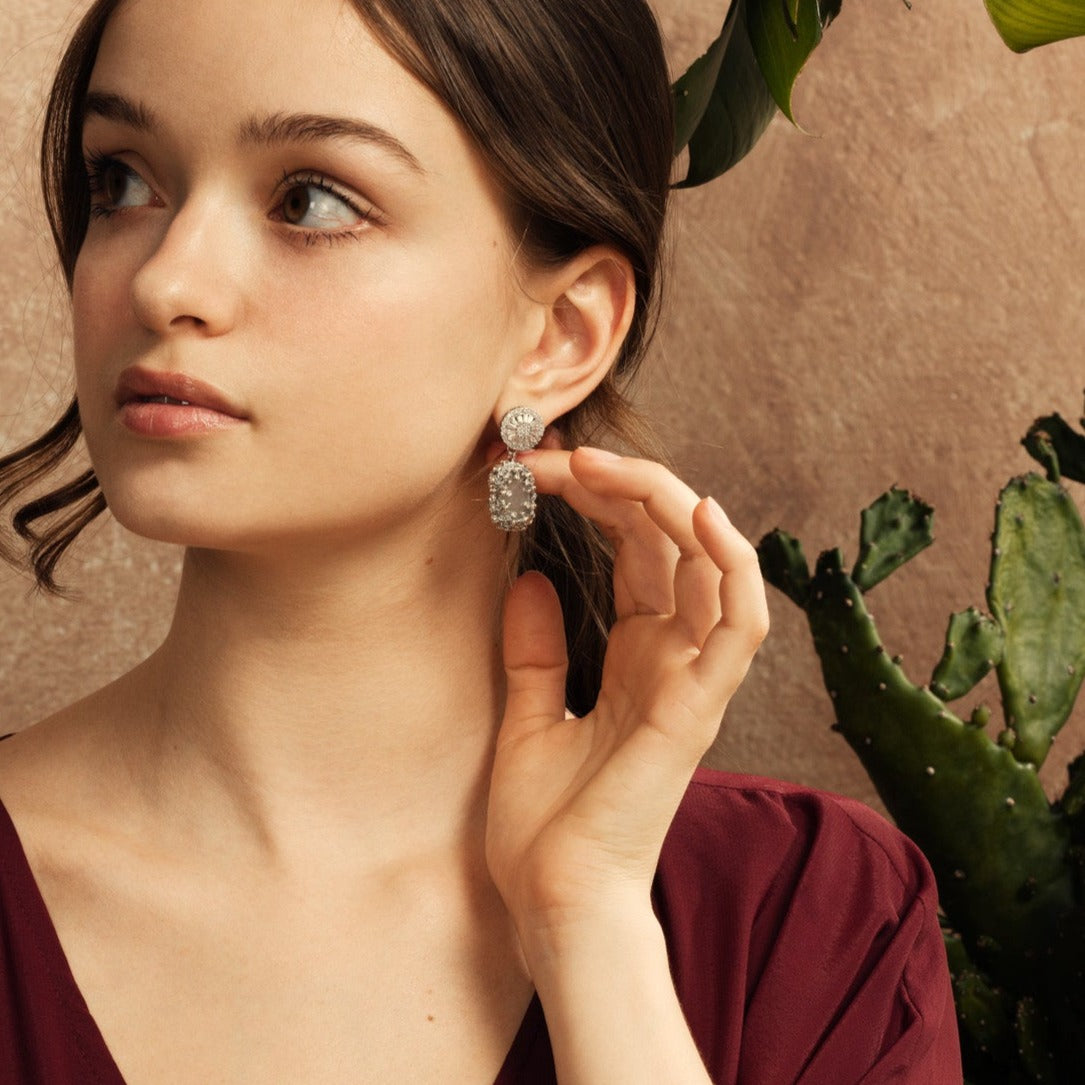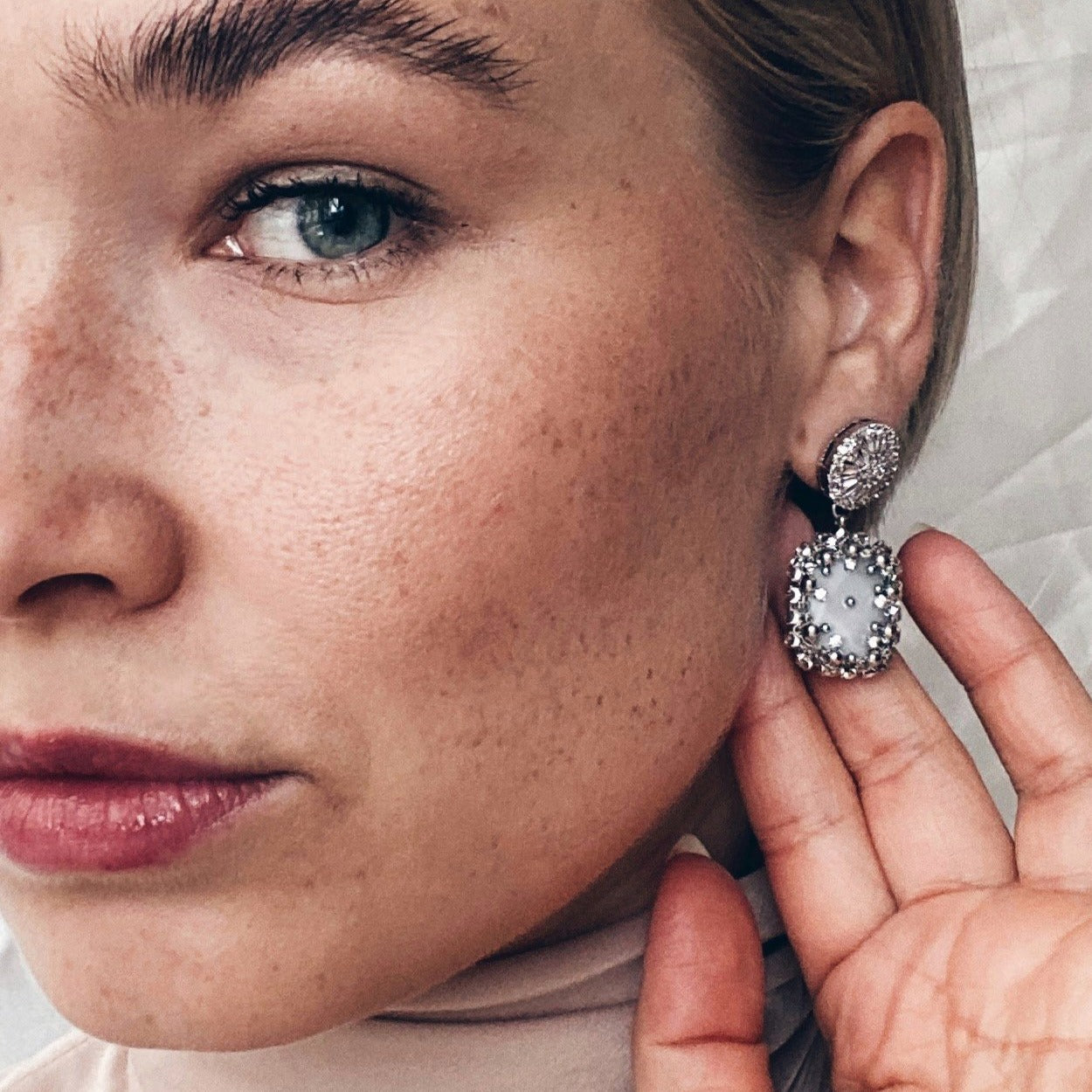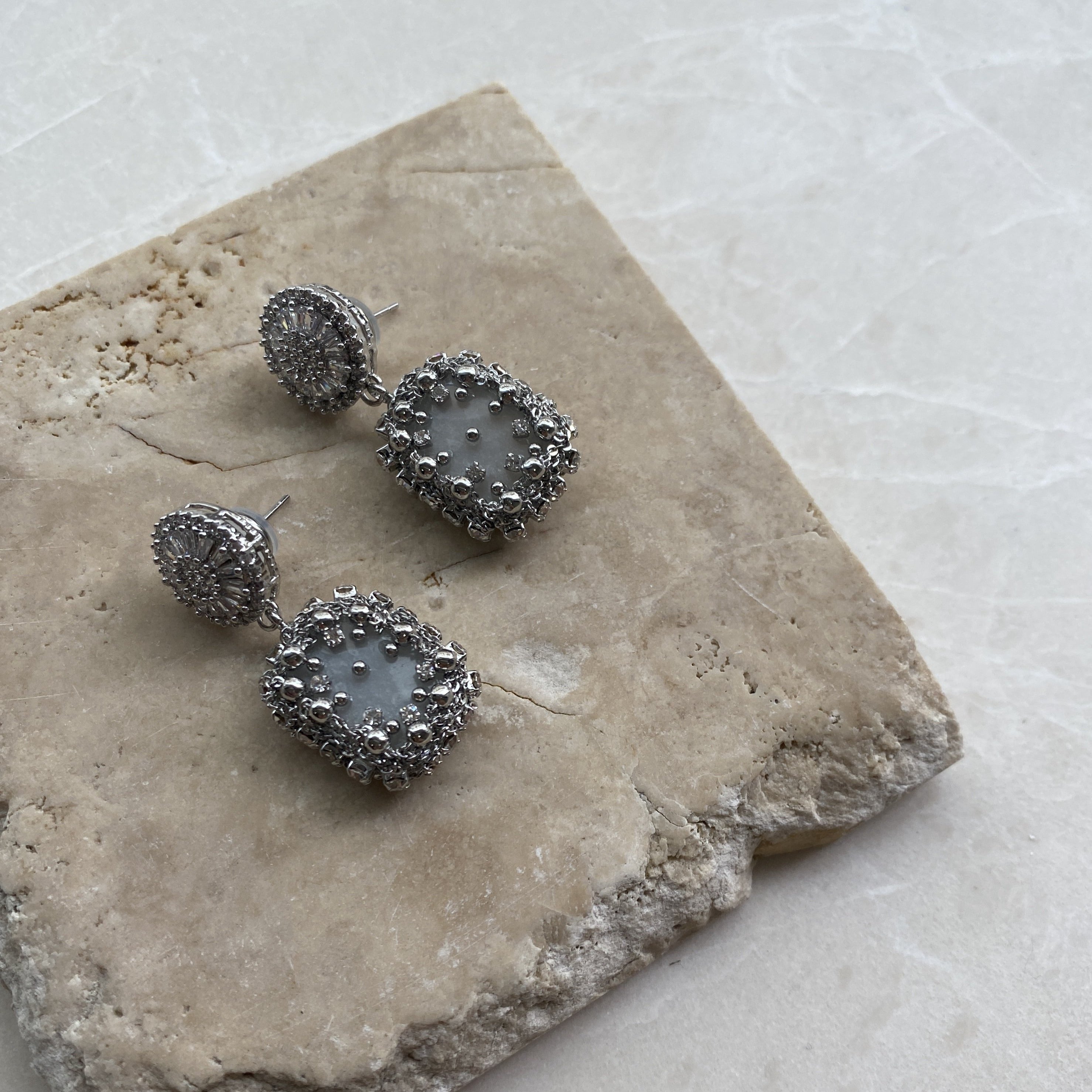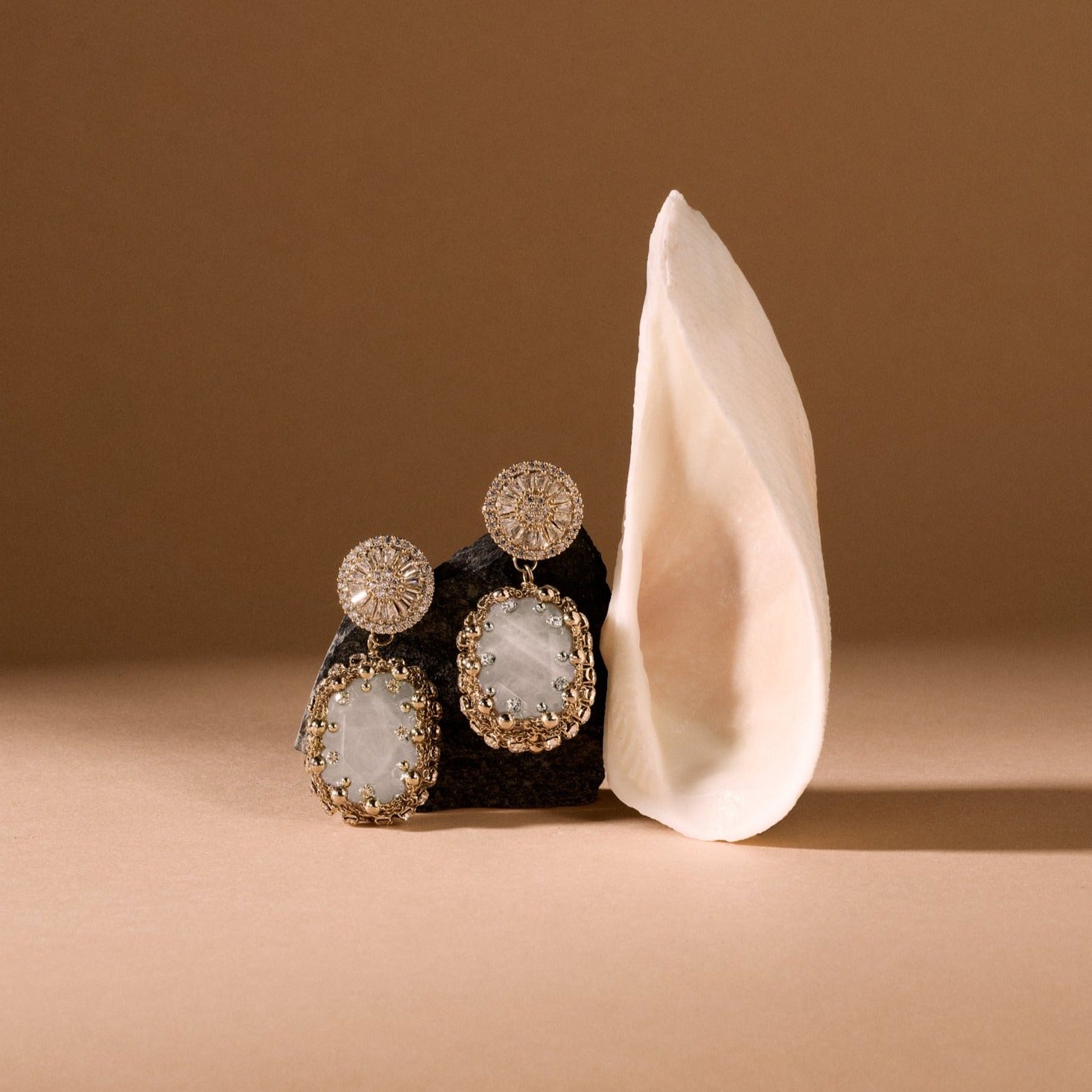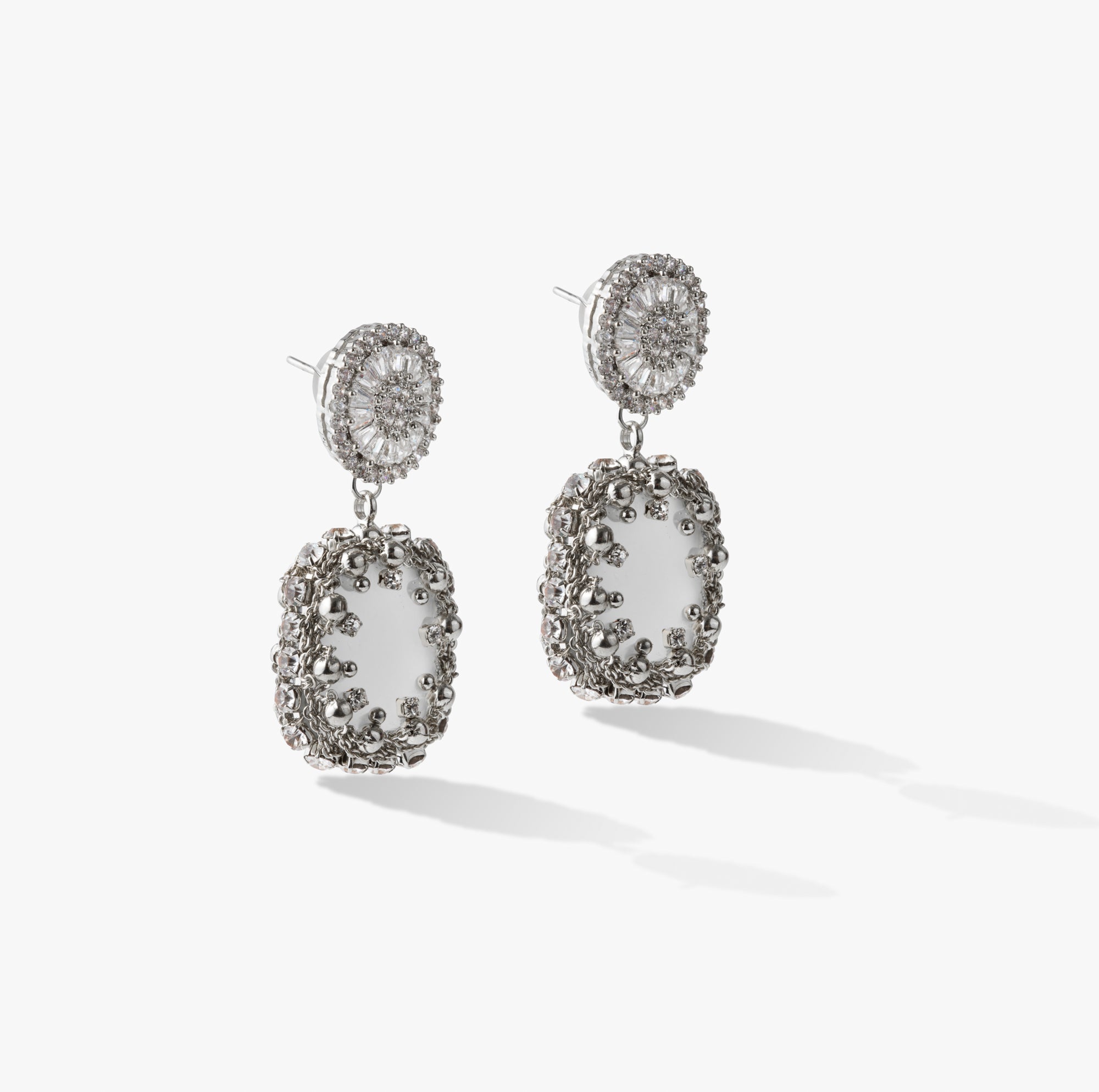 Claudette Gemstone Drop Earrings White Moonstone
Introducing the NEW colour of our all-time bestsellers - Claudette White Moonstone Earrings
In a flashback to the 'roaring 20's', The Claudette Gemstone Drop Earrings offer a vintage-inspired appeal. Delicately handcrafted, natural white Moonstones hang from a sparkling, cubic zirconia button drop. Encircled by shimmering stones on a zirconia flowered centre, each natural gem hangs from a copper clasp.
One of the most beautiful varieties of minerals, symbolises as calmness, encouragement & acceptance of love, Moonstone's magical effect reflects a spectrum of sandy white hues. Each gemstone is interspersed with glimmering cubic zirconia and encased within a polished copper surround. This striking statement piece is wearable art at its finest.
- Also available in Rose Pink Quartz & Green Spectrolite
- Natural Moonstone gemstone
- 925 Sterling silver posts
- Cubic Zirconia crystals
- Handcrafted
- Approx. 3.6cm long in length & 1.8cm wide max
- Copper surround
Remarks: Each gemstone comes in different unique shades and the colour varies piece by piece.  
Claudette Gemstone Drop Earrings White Moonstone
FAQ
Are the pieces made of solid gold?
No. All our jewelleries are quality gold-plated using 14ct or 18ct gold.
Do you ship worldwide?
At the moment we ship only within the U.K.
How'll you pack my jewellery?
Each jewellery will be wrapped by premium microsuede pouch which is great for protection and storage and all jewelleries will then be packed in one large gift box, instead of individually boxed to protect our rainforests. Add extra gift box if you require your jewellery to be individually wrapped.
Do you do gift wrapping?
Yes. Add extra Gift Box (£2.9) before checkout and we'll pack each pair of your jewellery individually in our gift box.
Can I have special request on pearls and gemstones?
Yes. Please write us at order@pijouletta.com with your order number and we'll do our best to accomodate.
Are your jewelleries nickel-free?
Yes. We all have sensitive ears. All our jewelleries are tested and are nickel-free.
Shipping
Shipping
Standard delivery takes 3-5 working days [£4.95]. Express delivery available which takes 2-3 working days [£10].
Processing time
Leave us 24-48 hours to process your order and receive a tracking. Orders placed on Friday after 12:00 noon will be processed in the next working day.
Get in touch
Write us at hello@pijouletta.com for any questions you may have! We're here to help :)