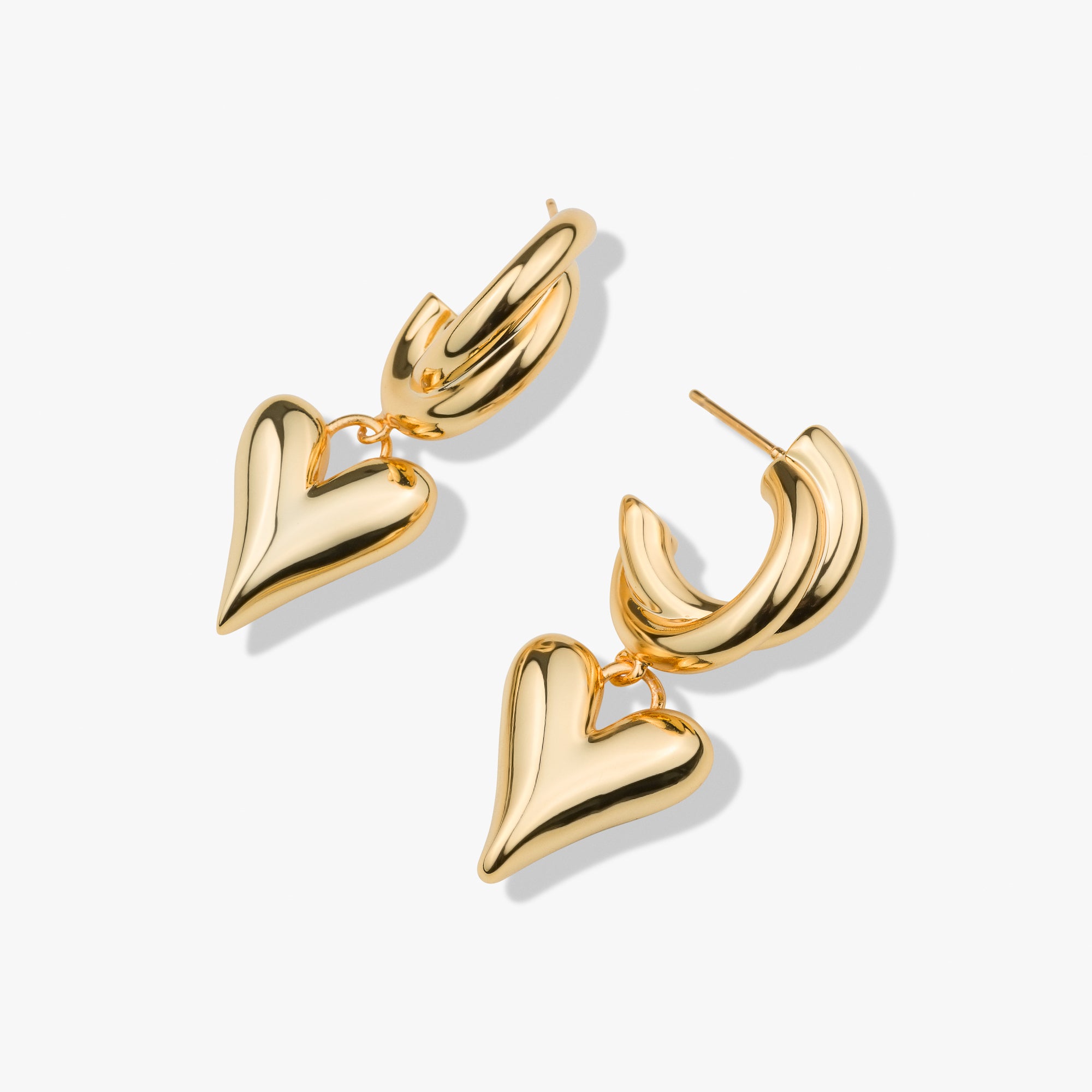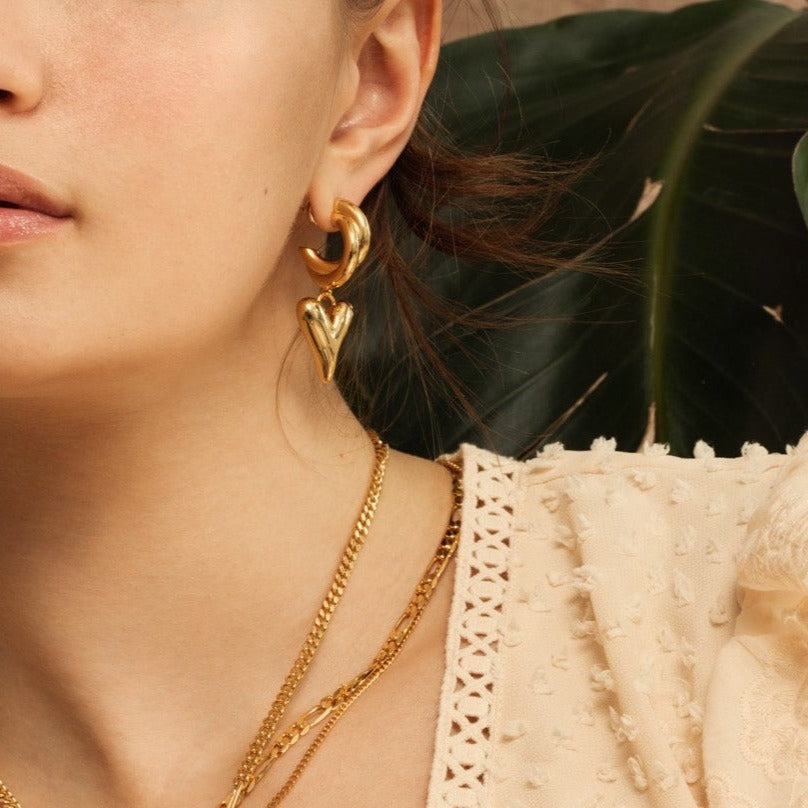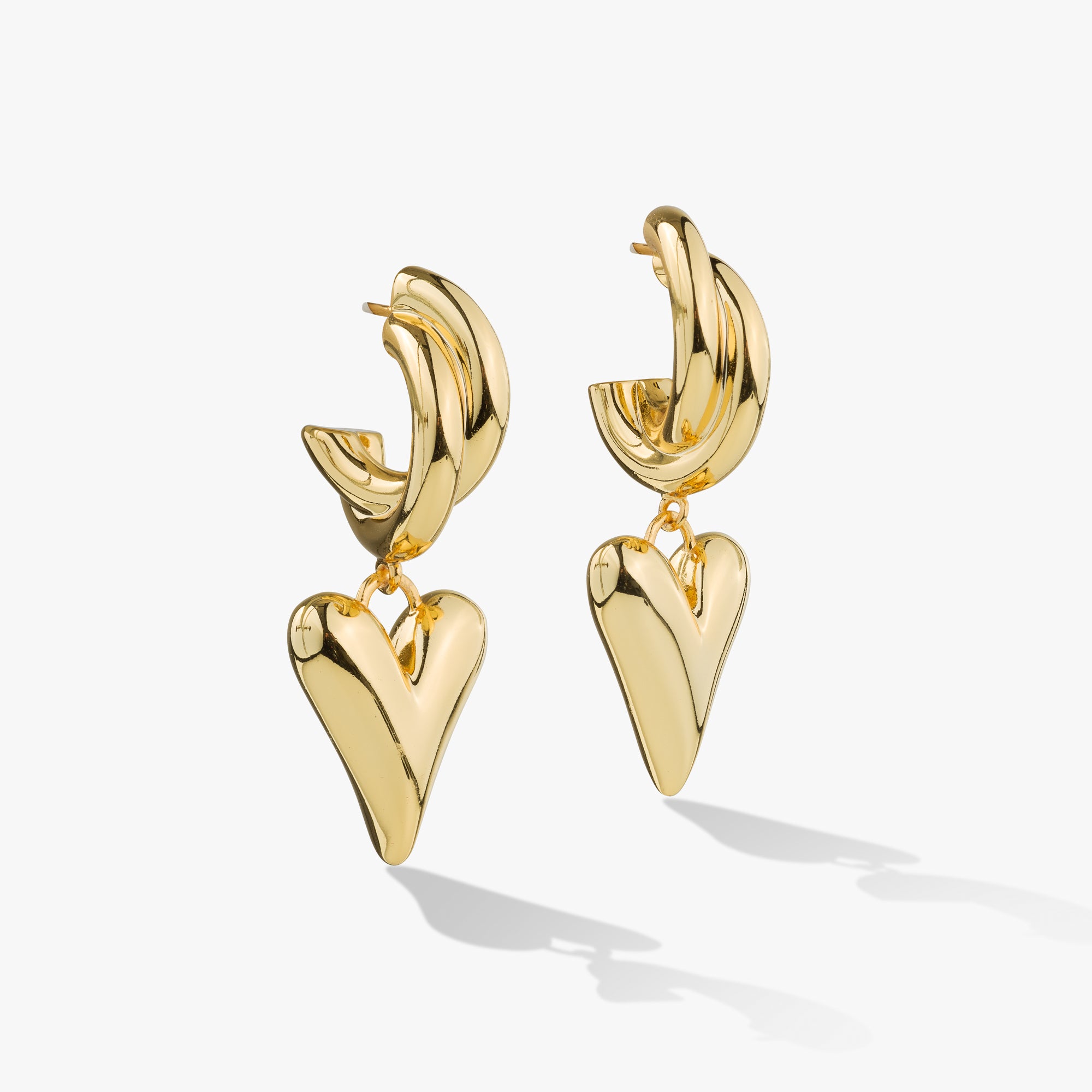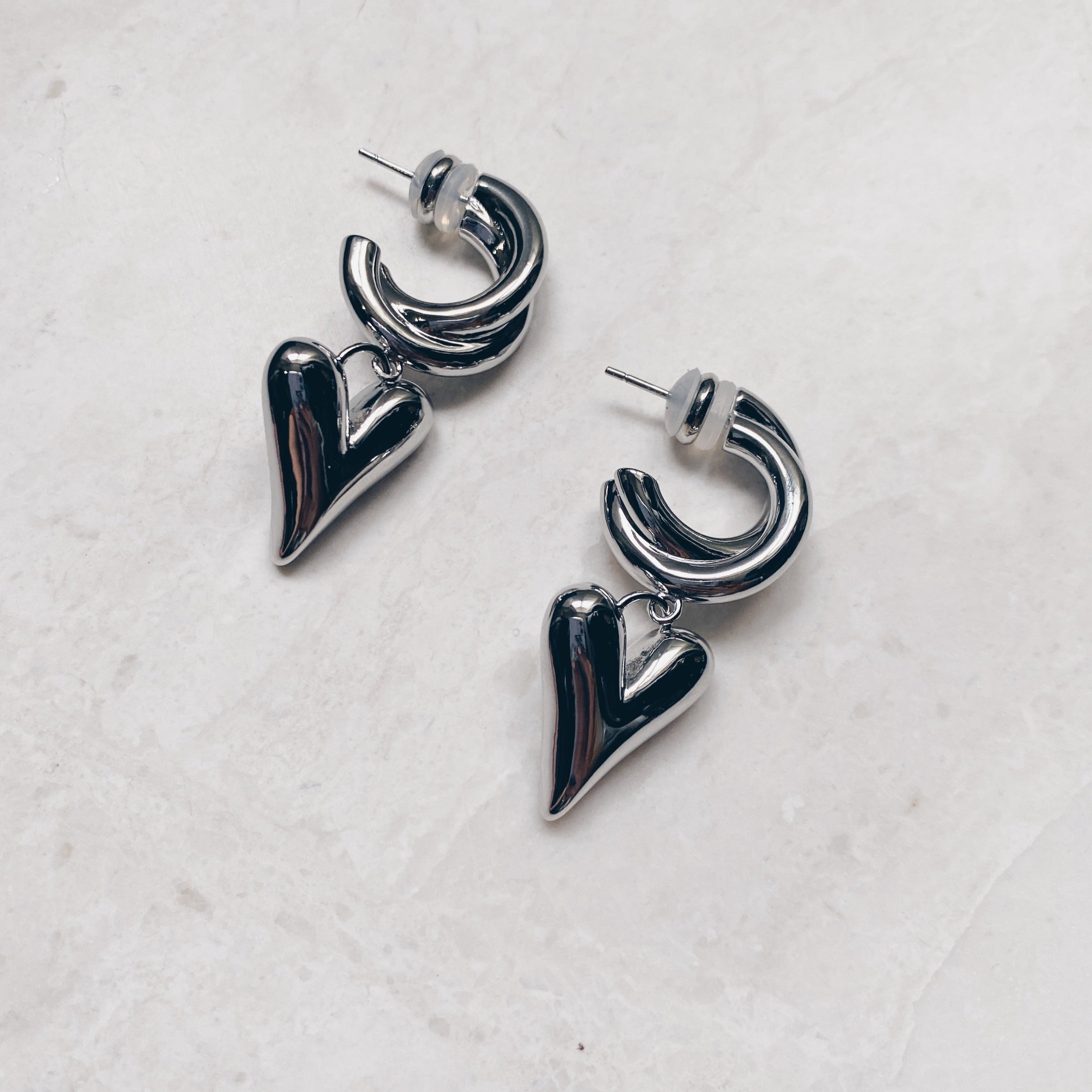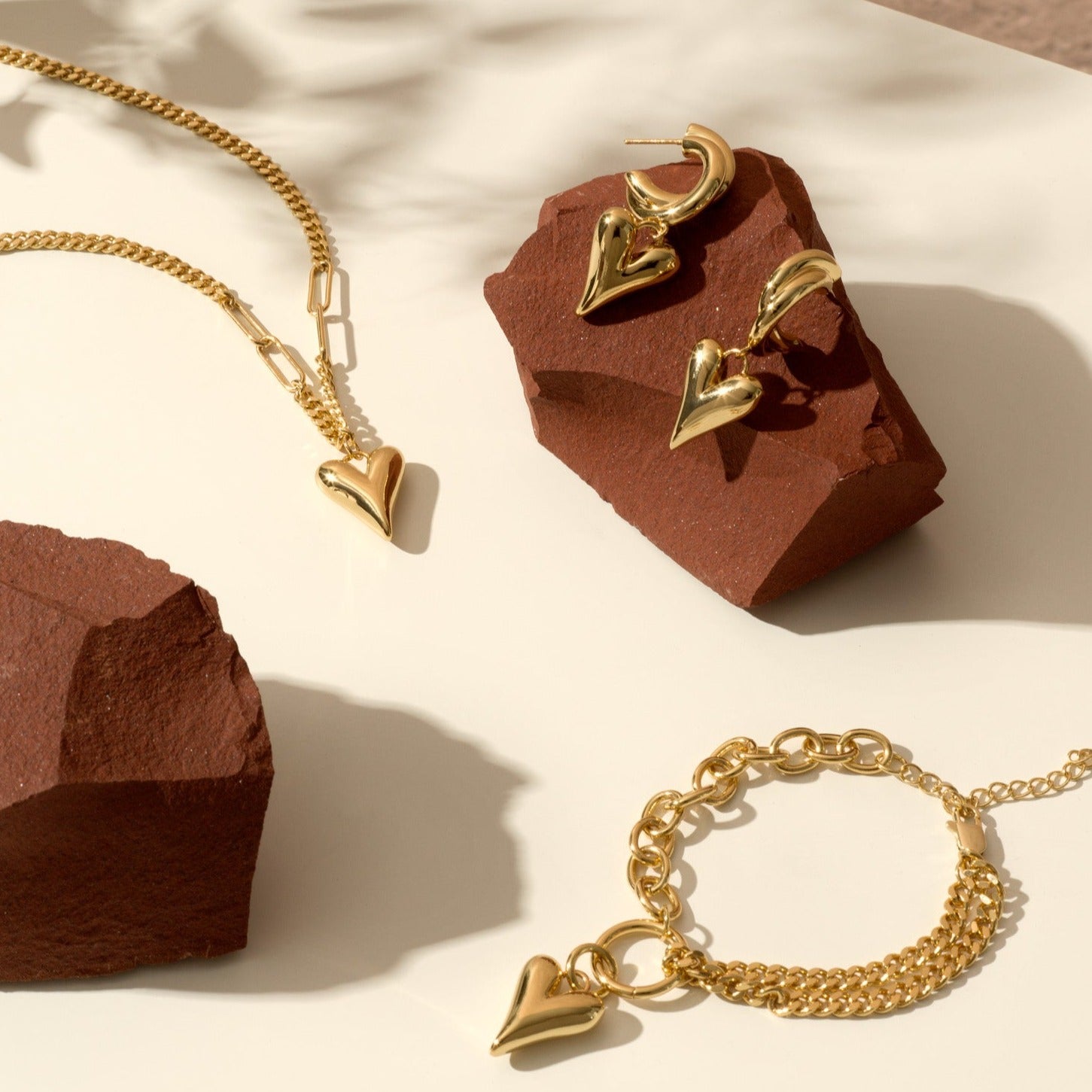 Freya Heart-You Luxe Twist Drop earrings
Heartwarmingly beautiful ear art comes your way with these Freya Heart-You Luxe dangle earrings. Hanging from playfully curved half circles, two light-weight hearts convey true vintage vibes.
Create your signature look by choosing the boldly elegant 18k gold-plated or the long-lasting platinum plated silver finish.

The playful yet elegant design is sure to elevate that ponytail with a casual white blouse and jeans or your professional office blazer style. For an all-round romantic look, pair these pieces with our matching Freya Heart-You Luxe bracelet or go all in by adding the Freya Heart-You Luxe necklace.

Find your next go-to pieces that won't be in your jewellery box for long.
Note:
- 2 finish available: 18K Gold-plated or Platinum Plated Silver
- Dimensions: 4.2cm in length, 1.6cm in width
- Weight: 12.6g

Freya Heart-You Luxe Twist Drop earrings
FAQ
Are the pieces made of solid gold?
No. All our jewelleries are quality gold-plated using 14ct or 18ct gold.
Do you ship worldwide?
At the moment we ship only within the U.K.
How'll you pack my jewellery?
Each jewellery will be wrapped by premium microsuede pouch which is great for protection and storage and all jewelleries will then be packed in one large gift box, instead of individually boxed to protect our rainforests. Add extra gift box if you require your jewellery to be individually wrapped.
Do you do gift wrapping?
Yes. Add extra Gift Box (£2.9) before checkout and we'll pack each pair of your jewellery individually in our gift box.
Can I have special request on pearls and gemstones?
Yes. Please write us at order@pijouletta.com with your order number and we'll do our best to accomodate.
Are your jewelleries nickel-free?
Yes. We all have sensitive ears. All our jewelleries are tested and are nickel-free.
Shipping
Shipping
Standard delivery takes 3-5 working days [£4.95]. Express delivery available which takes 2-3 working days [£10].
Processing time
Leave us 24-48 hours to process your order and receive a tracking. Orders placed on Friday after 12:00 noon will be processed in the next working day.
Get in touch
Write us at hello@pijouletta.com for any questions you may have! We're here to help :)